About
Puzzled Pint is a social puzzle solving event which happens on the second Tuesday of every month in these locations around the world:
Bay Area, California
Burlington, Vermont (Facebook)
Edmonton, Alberta, Canada
Los Angeles, California
Milwaukee, Wisconsin (Facebook)
New York City, New York (Facebook)
Ottawa, Ontario, Canada (Facebook)
Paris, Texas
Philadelphia, Pennsylvania
Phoenix, Arizona
St. Louis, Missouri (Twitter)
Twin Cities, Minnesota (Twitter)
Victoria, British Columbia, Canada (Facebook)
Vienna, Austria (Facebook)
Washington, DC
No Puzzled Pint location near you?  Start a new chapter!
Or we always could use help testing future puzzles!
E-mail us: gamecontrol@puzzledpint.com


The Friday before each event, we post a location puzzle to this web site. The solution to that puzzle will lead you to a local pub/bar/restaurant in your city. Hints will be available here on the site, and you can also e-mail us with questions.
On the night of the event, show up at the specified pub in your city (some cities may offer a choice; details including event start time will be posted on the locations page). We'll have more puzzles for you to solve while you enjoy drinks and food. Most teams take between 30 minutes and 2 hours to solve a typical puzzle set. "Game Control" will be on hand to give hints and verify answers.
Standings will be posted every month, but the goal of Puzzled Pint is for everyone to have fun! We welcome your thoughts on how to improve future events. Use the feedback link on this web site, or find us on Facebook or Twitter.
Team Portland (HQ)

 Ana (co-founder) is a traffic engineer by day, and occasionally knits giant doilies for cars. As such, there is at least a tiny chance that she is the reason you are late.
Brian likes to build with bits and atoms when he's not reverse-engineering. Read about his latest cool projects at netninja.com.
 Curtis (co-founder) is not an aardvark. He also writes speculative fiction and daydreams about showrunning a Star Trek sitcom. Find him online at: curtiscchen.com
 Jen loves gaming, puzzles, and continuing her education on becoming a true native of Portlandia which includes joining headquarters for Puzzled Pint!
 Taylor is a software engineer and architect with a puzzle problem. He also really likes beer.

Vic (co-founder) wishes he could go to Burning Man every month, but running Puzzled Pint is pretty cool, too. He occasionally tweets as @civrot.
Team Atlanta
 Dave likes beers that are easy to drink, as a child indulging in the ones his mom would leave lying around the house, and puzzles that are tough to solve, discovering them in his mid-twenties. He also occasionally reverses facts in his head.
 Mischelle likes books, bicycling, crochet, college football, oh and puzzles and puzzle races too.
Team Austin
 Adam loves being clever, popping the aha moment, making Dad jokes, and wordplay. "If it can be figured out, I can figure it out."

 Matt S. is a hyper-competitive, board game loving hedonist. Aged far past his maturity (alternating between 12 and 23), he can be found encouraging people to do things they really want to, but feel they really shouldn't. It often turns out well. He also coaches people in having a life filled with exceptions.
 Neal's mission in life to to bring joy to others through games and puzzles. He's also been known to obsess over other things like improv comedy, dancing, or software engineering.
Team Bay Area
East Bay
 Eli likes small spaces and molasses.  He takes care of a rabbit and a small herd of textbots.
Peninsula

 Puzzles and beers are two of Corby's favorite things. He loves Puzzled Pint because it is more than the sum of its parts.
 Yuan is mostly harmless, unless hangry. She tweets as @hungrynerd.
Team Boston

 Heléne likes organizing things, and puzzles, and organizing puzzle things.

 Paul is an electrical engineer working for the start-up WiTricity. His interests include wireless power, analog design, and puzzle hunts.
Team Chicago
 Anna was roped into being an emergency volunteer for a puzzle hunt on a fourth date with some strange guy she met on the internet. Years later, she is unable to shake either the puzzles or the guy.
 Evan plays medicore folk music and likes it when people get together to play games, whether it's a puzzle hunt, a trivia game, or an epic game of tag.
 James suffers from chronically cold feet and the unwanted affections of his condo's resident feline. He devotes much of his spare time to helping build a vibrant puzzling community in Chicago, secretly building an army of people willing to play board games on a lazy weekend. He is also the sole creator of the world's greatest breakfast sandwich.
 Sandor is a web designer and educator by day, and puzzle writer by night. Once in a while he posts a new puzzle to his blog, pzlr.org. He's a frequent contributor to the NPR Sunday Puzzle. For a few years in his youth, he believed he invented the pigpen cipher. He has a strong distaste for IPAs.
 Wil is a freelance designer of games, puzzles, and trivia. He has done work for major tech companies and for game publishers. He is the creator of the Cardhalla and Instant Game Show events at Gen Con. Wil loves to solve as much as he likes to create.
Team Huntsville
 Steven has a PhD in puzzling. Actually it's in math, but if there's a difference, he isn't aware of it. He joined Puzzled Pint to help encourage new puzzlers to try out his hobby. You can follow his musings on math, teaching, programming, and puzzles on @StevenXClontz and clontz.org.
 Tracy is fascinated by cryptography and loves to stump people, so you'll have to decipher his bio: MRFEY NCSOS YPHEE IFSRA ALVET OOULR SRSDL OUHUR REFLE SEFTR EKENA OOVAD IOTHR LASEE TDADN GISCE DAYED DHMHE OLPYC RNSAN HITON UPNTT CANTE ICTST BBAMI ASEFF TT (want a hint?)
Team Indianapolis
 Nicole is an ESTJ and, in ESTJ fashion, wanted us to transcribe the entire MBTI instrument into her bio.  Let's just say she's chatty, clumsy and loves to figure things out and that makes her endearing…we think!
Team London
 Meg is a secondary school librarian by day, a puzzle fiend by night, and combines both personas to serve as faculty advisor to Puzzle Society. American by birth and British by choice, Meg lives in London with partner Chris (of Exit Games UK fame), cats Xander and Toby, and a truly impressive collection of cardigans.
Team Los Angeles
 Tammy loves all puzzles and is pretty good at Sudoku. She won't speak much, but will happily sing if you ask.
Team 
Milwaukee
 Matt is a life-long gamer of all sorts, brews his own beer, and has half-finished projects all over his office (coming... sometime!). Don't ask him about Japan unless you have some time to kill.
Team Missoula
 Chris is big on slitherlinks and cryptics. He builds mobile apps and websites when he's not drinking Belgian beer or playing Ultimate frisbee. He tweets @cdownie.
Team Montreal
 Henry is the alter ego of Captain Spaceteam. He plays games on boards, screens, and the spaces in between. He prefers his pints full of cider. Or cocktails.
Team Ottawa
 Stephanie likes to use nouns as verbs. She also likes to board game and beer with friends. When her friends aren't around, she guitars, teas, and natures.
Team Pittsburgh
 Adam is a gangly fellow who likes board games, rock climbing, and puns. He hopes to one day get a pitbull and name him "Mr. Worldwide". He is sometimes known as @sleeping_adam.
 E Forney is halfway to an MEd and (hopefully) a job in college student services. She is a trombonist, linguist, cyclist, coffee enthusiast, aspiring toucan owner, and usually loses at board games. More info: eforney.org. More wordplay: @efortmanteau.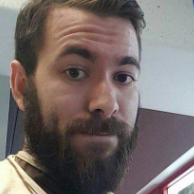 Matt N. is a program director at the YMCA.  When he's not working or puzzling, he enjoys the outdoors, science, music (specifically the saxophone), broomball, and board games.  He can also be found at @beansilovebeans.
Team Seattle
City

 Jason manages SF cons, software projects and puzzle events, not necessarily in that order. You can find him on that other social network.

 Jeff likes puzzles and pints and various other things beginning with the letter P. He also frequently daydreams about these topics while at his day job.
 Jett puzzles and does an almost respectable robot.

 Kai reads, writes, and does 'rithmetic. Results may vary.
Eastside
 Bruce has been creating and solving puzzles since last century. He is an out of the box thinker and his favorite letter is 
. He tweets at @Vroo and blogs occasionally at vroospeak.com.
 Cathy likes working puzzles, building robots, baking cookies, and defending her use of the Oxford comma. She and Tom have two daily puzzle calendars that they solve over breakfast each morning.

 Tom, when not solving puzzles with Cathy, spends his time programming, promoting electric vehicles, volunteering at robotics competitions and resisting his wife's insistence on using the Oxford comma.
Team St. Louis
 Bryan does math for a living, plays ultimate for fun, and is raising two kids who are old enough for puzzles but not for Puzzled Pint. He tweets @turtlegraphics.
 Michael is a computer scientist who enjoys this excuse to go to bars and drink.
Team Toronto
 Kim funds video games for a government organization (that is not evil) by day. She sings karaoke badly but rides a bike pretty well. She is the proud owner of a very handsome Golden Retriever named Dash.
 Mare is half of Metanet Software Inc., where she makes videogames, and stationery. She's been into puzzles ever since she was given an issue of GAMES magazine when she was 9, and she's never looked back. She tweets about art, design and silliness as @maresheppard.
 Ryan is the incurable wordsmith and career game developer who runs LockQuest. He traces his solving roots to a Dell Variety Puzzle magazine on a camping trip at age 9.
Team Victoria

 Chris is a compulsive board gamer, craft beer drinker and loves murder mysteries (TV, book or playing). He runs a bit to make up for the beer consumption. He doesn't do anything for his other compulsions.

Team Washington DC
 Ron is a puzzle hooligan and all-around ne'er-do-well. In his spare time, he religiously studies the local DC indie music scene and mimics computer programming skills.
 Sam collects physical puzzles and is inordinately fond of dissected platonic solids.  He is a firm believer of Professor Layton's maxim: "A true gentleman leaves no puzzle unsolved."
Contributors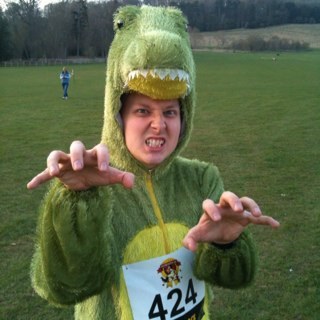 Daniel (UK) likes to eat crosswords and solve doughnuts, and is often lost.
DeeAnn (co-founder) likes books, games, and cake. You can hear her swear like a sailor on the SnoutCast podcast.
 Ken (Portland) is a bicycling, boardgaming, and camping nut, often combining all three.

 Matt C. (co-founder) brought his Portland habits (beer, bikes, coffee, music) to Pittsburgh. He likely tweets more from @PuzzledPint than from @MattOnABicycle.
Alumni

 Alex (New York City) is a fan of puzzles, 1950s game shows, ultimate frisbee, and A Prairie Home Companion. One day he'll find out how to combine these and create the best activity of all time.

 Charmie (London) loves any variety of unreality, especially video games, magic realist literature, and installation art. She hopes to visit every Disney theme park in existence before it's too late.

 Lisa (London) likes neuroscience, puzzles, capoeira, and wine, and especially occasions that bring them all together. And now a shameless plug for games & exercise.

 Rachel (New York City) loves to explore, and ponder life's great mysteries. Currently, she enjoys locking people in a room and making them solve puzzles to escape.
In Memoriam

 Matthew (Portland) was a member of the Recently Improved Order of the Hearth Caprine. He was also a cocktail enthusiast. To learn more about Matthew, see Remembering Matthew Schuler.